8 simple ways the corset diet can help you lose weight:
October 12, 2015 13:38

Control your portion sizes
The first simple way that the corset diet can help you lose weight is controlling your portion sizes, this is one of the easiest ways to gain weight or to stop your weight loss. Portion control can be extremely difficult to tackle however with the corset diet you will feel more in control and aware of how much you are eating.
Engage your abdominal muscles
Wearing a waist training corset from the corset diet helps engage your abdominal muscles naturally. Which consequently helps with your posture and great for if you are wearing your corset to the gym and to work out.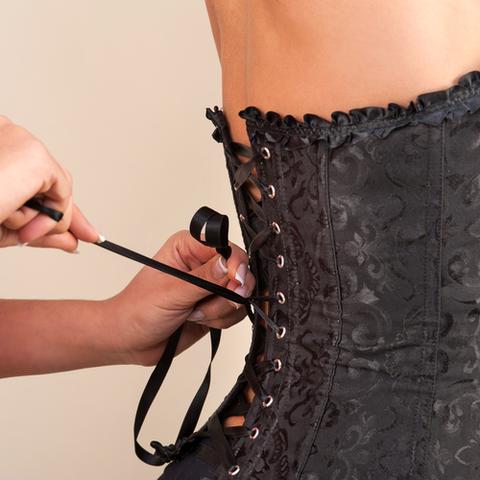 Makes your more conscious about how you feel and what you choose to eat
As you start to look and feel great you are much more aware of what you are eating, Making conscious decisions rather than just picking or eating whatever you can see is a brilliant way of developing a good relationship with food.
Gives you a slimmer figure helping you envision your weight loss
A huge part of any diet is how you feel and as you start to look great in your corset then you will start to want this naturally and be much more motivated ti reach your goals and live a healthy life style.
Makes you drink more water 

Naturally you will want to drink more water and you will need to while doing any diet, drinking more water helps get rid of water weight (retention), many people lose a good few lbs in their first week of dieting due to drinking water however they often stop drinking the correct amount of water after a few days. The corset diet can help you keep up with your water levels.
Stops excess fat being absorbed into your body
The corset diet can help excess fat in the food you eat being absorbed and promote that fat to pass through you leading to weight loss and much less fat in your diet.
Helps you get past the fighting of will power
Wearing a corset from the corset diet can help you get past will power as you are not restricted in what you eat and you will naturally be doing many of the above which will all help push you past your will power.
Gives you confidence
Confidence is EVERYTHING, if you feel good you will look good. Whatever size you are. Start getting those compliments and looks and you will start to feel confident again in yourself. With anything in life it is important that you feel happy and confident!